You can bet on any games but you need the best strategies for betting or you will not make it. Here are the best tennis betting strategies. Tennis offers more variables and more markets than almost any other sport, but if one wishes to maximize their profits and minimize their risks, they need to implement a tennis betting strategy based on a combination of scientific theory plus good old-fashioned discipline.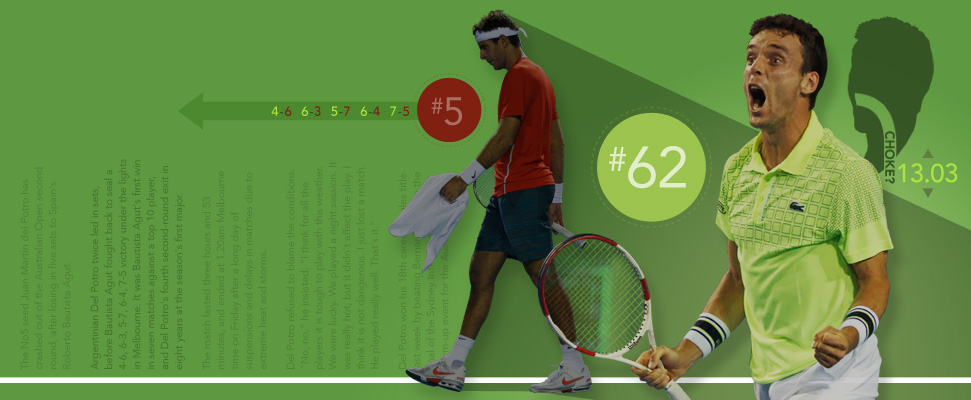 Best Tennis Betting Strategies
#1 Bet Only When There Is Value
Bet Only when there is value. Any tennis betting strategy should equip you with the ability to identify tennis value bets. Any tennis betting system should breakdown each match up and leave you will a select few contests where betting value is available.
#2 Specialise
With the number of tennis matches being played throughout the year on both the men's and women's circuit, it's best to focus on what you know best and specialise.
It's simply impossible to analyse every upcoming tennis match adequately. Many successful tennis bettors focus on one area, whether it's men's tennis or women's tennis, the Challenger circuit or only Grand Slam events.
Likewise, focus on tennis bet types and markets that you are more familiar and most comfortable with. Some bettors focus only on handicaps while others develop strategies for identifying value in both set and game totals.
Whichever tennis circuit you want to bet on and whichever bet types and markets you're most comfortable with, if you want to be successful betting on tennis, you need to be selective and focus on areas of expertise.
 Have Accounts With Multiple Bookmakers, must needed for best tennis betting strategies
Limiting yourself to only a few, or worse, a single bookmaker is only going to limit your chances in the long run. No, we're certainly not recommending you have account with a dozen different bookmakers. That may be considered excessive. But depending upon only one or two bookmakers for all your tennis betting is going to diminish your overall profits in the long run.
Why?
Well thinks about it this way. If you only have accounts with two bookmakers, you are firstly limiting yourself to a narrower range of tennis bet types and markets to wager on. But more importantly, you are limiting yourself to a narrower range of odds.
Let's say you want to bet on Andy Murray to win an upcoming Grand Slam match. You have accounts with two bookmakers:
Bookmaker A has Murray at odds of 1.80
Bookmaker B has Murray at odds of 1.82
Which bookmaker are you going to be with? Bookmaker B is the obvious answer. But let's imagine we have accounts four bookmakers:
Bookmaker A has Murray at odds of 1.80
Bookmaker B has Murray at odds of 1.82
Bookmaker C has Murray at odds of 1.77
Bookmaker D has Murray at odds of 1.86
Obviously we will want to bet with Bookmaker D.
While this is a simplistic example, it should be clear how managing a broader range of bookmaker accounts allows you for not only greater flexibility in the markets available to you, but more importantly, a greater range of odds to select from. It may seem like a slight difference, but in the long run, it all adds up.
 Keep A Record
Best tennis betting strategies will only work if you keep a record. Betting on tennis involves identifying value and sound money management. An excellent way to maintain your discipline in both respects is keep a record of each of your tennis bets.
This record should include the date, tournament, bet type, bookmaker, your stake, your Odds, profit/loss and comments.
If you are failing to keep a record of your tennis betting, then you're putting your chances of being a long term profitable tennis bettor at severe risk. By keeping a detailed record of your tennis betting, you will be able to conduct regular reviews of your overall performance. Which bet types are you most consistently profitable on? Which tournaments are you losing money on? Not only that but when a losing streak arrives (and they happen to even the best tennis bettors) you will be able to look back readily observe how you pulled yourself out of losing streaks in the past.
#5 Look For The Suspect Seed
Historically the pre-tournament favourites tend to come good in Grand Slam events both in the men's and women's events. If you do want to back the favourites, do so early when the odds are still reasonable.
However, while favourites have performed well in the major tournaments, from as far back as the days of Connors, Borg and McEnroe, King, Evert and Navratilova, it can be highly profitable to identify which of the favourites is likely to under perform against the expectations of their tournament seeding.
Rankings are based on a player's achievements over the previous twelve months. As such a player may be seeded relatively highly in an event and yet be out of form and susceptible to an upset.
Seeded players will always start as favorites over unseeded players with the bookies, but a little research will always reveal who's actually playing well in a match up and who's not – regardless of seeding. Now you are slowly getting excel at best tennis betting strategies.
#6 Understand Serving and Returning
One of the most popular forms of tennis betting is in-play betting, where a bettor can wager upon a match game-by-game, often while watching the action on live streaming. To get the most out of this form of betting a basic knowledge of the intricacies of the serve and return in tennis is essential.
The serve in tennis is similar to a tee-shot in golf, a penalty or free kick in football or a place kick in rugby; it is the only time in the match when the immediate outcome is in the hands of an individual. If the server is of the calibre of a Roscoe Tanner, Goran Ivanisevic, Pete Sampras, Andy Roddick, or today's biggest hitters Ivo Karlovic and John Isner, there's an 80% probability the point will be theirs. However any weakness in a serve will become amplified during the course of a match, and it will become increasingly vulnerable as it reaches its pivotal stages toward the end of each set.
Tennis history is littered with almost as many legendary returners of the ball as great servers. 70s and 80s icon Jimmy Connors was long held as the greatest returner the game had ever seen until the advent of Andre Agassi in the late 1980s. Agassi was famously at the other end of a world-record 154 mph serve from Andy Roddick – yet managed to return it. However most experts now regard Novak Djokovic as an even greater returner of the serve than Agassi.
In the modern game Roger Federer, Rafael Nadal, Andy Murray, David Ferrer and Giles Simon are just some of the great returners on the tour.
Even the biggest servers in tennis will drop their serves at least once in a set. Currently the most consistent servers in the game are the 6'10" American John Isner and the 6'11" Croatian Ivo Karlovic. Both men start with a huge physical advantage over most of their rivals; if one takes into consideration they are making contact with the ball at something like 9 feet from the ground at the point of service impact, the ball will always clear the net and fire downward at an acute trajectory, leaving the server to focus on the quality of their delivery, it's speed and accuracy. The result will be a high-bouncing ball delivered in excess of 140 mph – to either the forehand side, backhand side or into the body of the opponent.
However, the rank and file of the ATP are not 6'11" service machines nor Djokovic-esque returners. Serving and returning stats of every player on the ATP tour are listed on the ATP website under "All Match Stats" and they can certainly give you an indication – and a probability – of the likelihood of a player holding or dropping serve during the course of a set.
#7 Be Aware Of Playing Styles
Thanks to the likes of YouTube, one can find footage in seconds of pretty much any player on the tour, male or female. Watch both a service game and a return game of a player, and you can quickly asses what type of player they are; a big server, a serve-volleyer (rare these days), a baseliner, a strong returner, big forehand or backhand etc.
This is a useful tool, especially if you are unfamiliar with a player, or you want to see their playing style and how it would relate to a particular surface.
#8 Head-to-Head Matchups
Take a minute to log on to the ATP or WTA website and check out the head-to-head between the player you intend to back and their opponent. If they have faced each other previously, you will see how many times, the results and scorelines of the matches, and when they took place.
Again, this is a very useful tool in tennis betting, but matchups should never be taken at face value, and one should always check a rivalry closely.
For example, Player A is a clay-court maestro who has a 2-5 losing record against Player B, a big-serving hard-court specialist, and so based on their head-to-head you back Player B to win. Had you checked their head-to-head a little deeper, you would have seen that Player A's two victories both came on clay, which is the surface they are about to play their match on.
#9 Assess Surfaces
When betting on a player, always take into account the surface on which the match is being played on and how good their record is on it. Top players like Djokovic, Federer and Nadal can win on any surface, hard, clay or grass. Andy Murray always had the tools to play well on clay, but only recently has he become a regular winner on the red-dirt. David Ferrer would seem to be the archetypal clay-courter – which indeed he is – but his tenacity and pugnaciousness have transferred well to all surfaces, and he has actually won more hardcourt events than clay.
In the women's game, players like Serena Williams, Victoria Azarenka, Maria Sharapova, Caroline Wozniacki, Ana Ivanovic and Garbine Muguruza can play and win on any surface.
Those player aside, most men and women on the tour prefer one surface over another, and have had far more success on their favourite surface. A quick look at a player's recent activity will tell you their current form on a particular surface. A look at the titles they have won and finals they have reached will also reveal much about a player.
A perfect example is former world no.9 Nicolas Almagro of Spain. Almagro is one of the most talented players on the tour, blessed with a ferocious serve, a bomb of a forehand, tremendous speed about the court and a backhand to rival that of Stan Wawrinka.
And yet Almagro has only achieved success on clay. He has won 12 ATP titles and reached an additional 10 finals, but all on the red dirt. Therefore in a matchup against an opponent of comparative standing but on a hardcourt, the value bet would be to wager against him.
Indoors and Outdoors
Hardcourt events are played both indoors – mainly in Europe, and outdoors, mostly in North America. Clay court and grass court events are always played outdoors. Some players find it more difficult to win outdoor events, where their game is more exposed to the elements, i.e. windy conditions, extreme sunlight, heat etc. Goran Ivanisevic won 22 ATP titles, but only seven came outdoors. Goran's game was built around his phenomenal left-handed serve, so the least involvement of the elements, the better for his delivery.
Others, like Rafael Nadal actively prefer playing outdoors, and have a comparatively and surprisingly poor indoor record (only one of Rafa's 67 titles has come indoors.)
#10 Follow Tennis Betting Tips
A tremendous way of augmenting your tennis betting returns is to identify a tennis tipster that specialises in an area or betting market that you do not.
While following tennis tips can be a great way of building your betting bankroll, it's important that you research any tipster you are thinking about following. And when we say research, we mean that you should conduct a thorough investigation. There a dozens of tennis tipsters on the internet, with many making grand claims regarding their profitability. Most tipsters on the internet are not profitable and in some cases are looking to swindle you out of your hard earned money through excessive subscription charges.
But there are a select number of successful tennis tipsters delivering profitable tennis betting tips throughout the year. In fact some of betting expert's best tipsters focus their craft on tennis, both the ATP and WTA Tours.
Follow all these best tennis betting strategies. You will never regret it.
Also Read: Beginners Guide to Tennis Betting